Manufacturing of mechanical parts
We manufacture parts with milling and turning from aluminium, steel, bronze, plastic. Our equipment consists of several types of CNC-machines. Often we manufacture larger plates from aluminium sheets (maximum 1500 x 2500 mm, thickness up to 30 mm), like baseplates for racks using premilled material. Although we often manufacture single parts to prototypes, product examples, racks and jigs, we can also successfully produce small and middle series. As a small but effectively organized enterprise, we are more flexible and offer fast delivery.
For quotation, it is best to send us drawings or drafts as PDF document. Part 3D model should be in STEP format or have 2D layout in DXF format for sheet cutting. If necessary, we can produce models and drawings for manufacturing based on previous parts.
We use Fusion 360 software for CAM.
Here is the selection of some aluminium parts and here are some examples of plastic parts.
Prototype manufacturing
Usually prototype building is most difficult to complete because of manufacturers being hard to find for single parts or the waiting times are too long. If this is the case, we can help and offer complete manufacturing and assembly solution for the hardware. When necessasy, we can prepare drawings and find the appropriate technology for machining different parts. Then we arrange the manucaturing, order standard parts, deal with surface finish and coatings, do the assembly and tuning.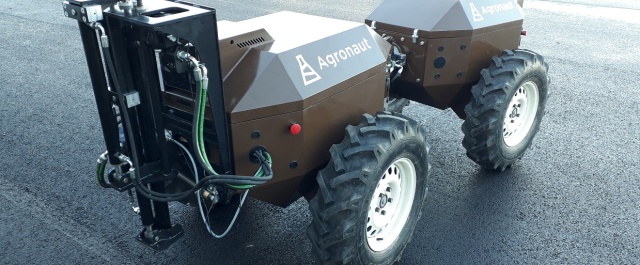 Mechatronics system design
Hecada offers custom design of mechatronics systems. Besides mechanical parts, such complex device also usually includes sensors, PCB's, microcontrollers and their firmware. We have special interest to create innovative soultions for the following domains:
unmanned ground vehicles
measurement devices
vehicle accessories
We use SOLIDWORKS for CAD.
Portfolio
The most interesting completed projects are found in our technology blog.